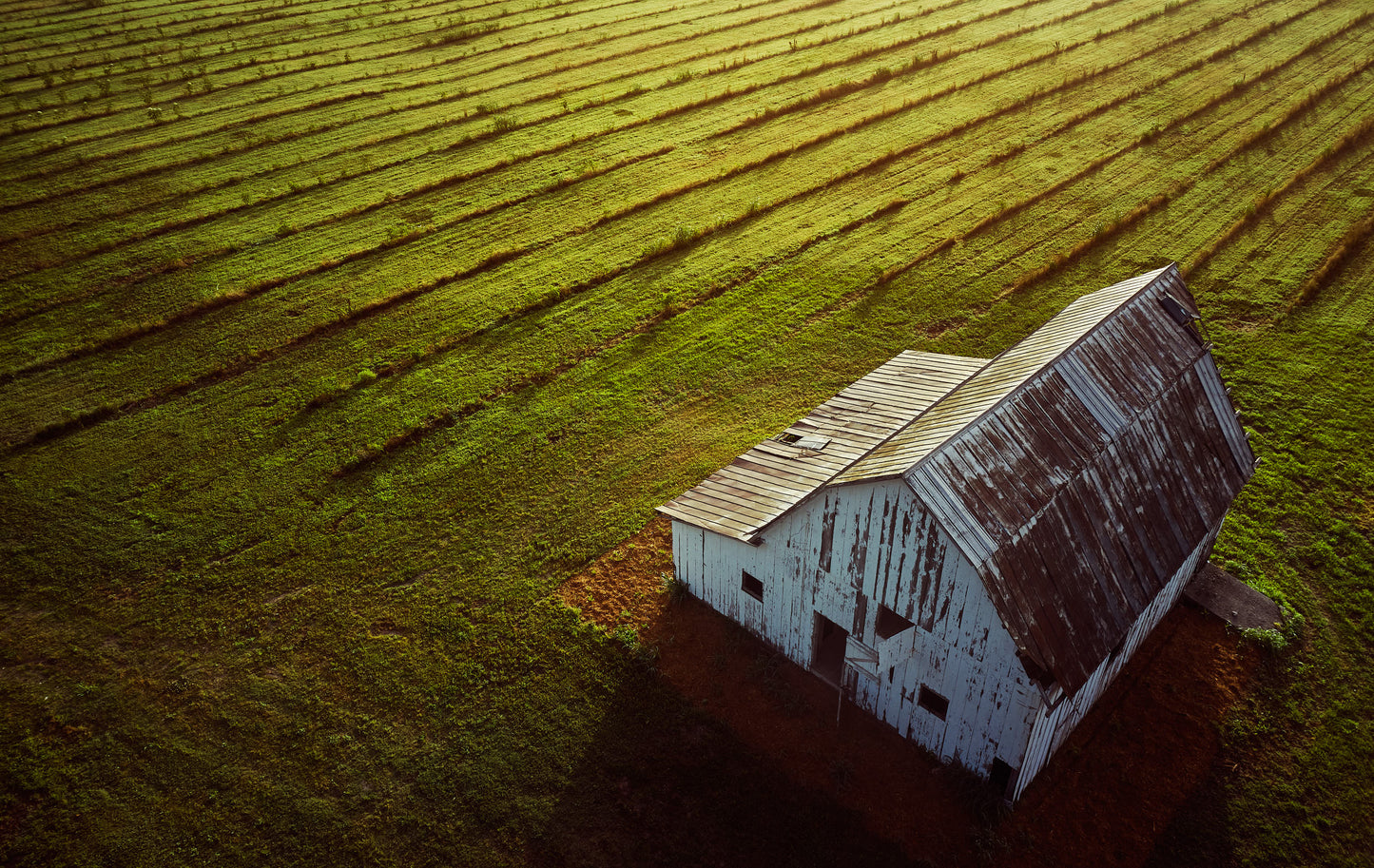 Helping Families Flourish for Over 100 Years
Our eco-friendly farm story begins over 100 years ago in 1899 with the Buehler family farm on the Spring River in Mount Vernon, Missouri, nestled in the heart of the Ozarks. Elder Farms is established these days as a leading organic elderberry farm in Missouri, but the love we inherited for this little plot of land started growing generations ago, when our family developed a small dairy production and row crops using traditional farming methods. After four generations of Buehlers, we – David and Ann – made the decision to embrace eco-friendly farming methods and diversify our crop base with specialty farming to raise American elderberries and other therapeutic crops such as cannabis (hemp).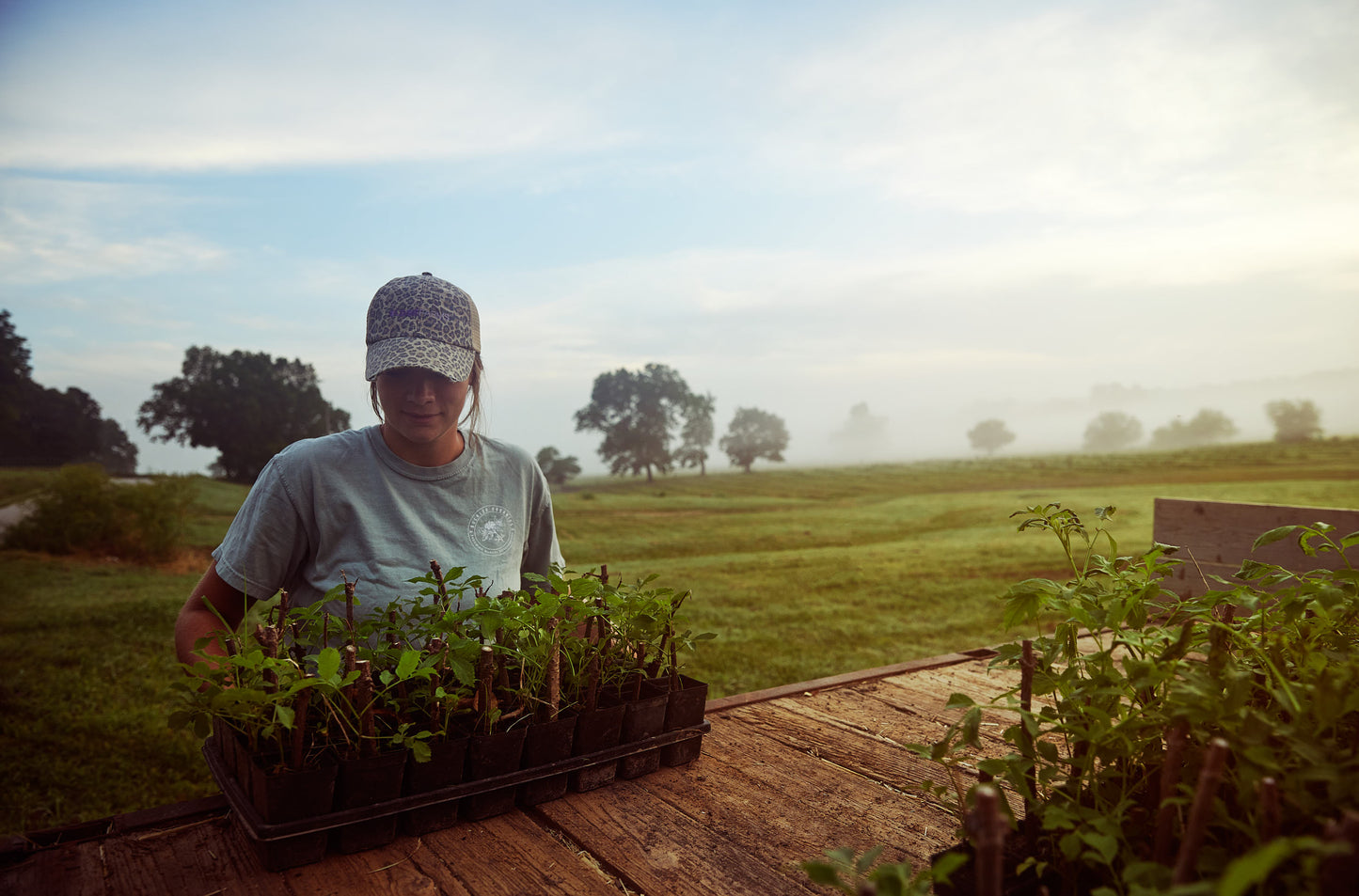 Our Farm is now USDA Certified Organic
We have proudly stepped into our next chapter as Elder Farms. Here, you'll find a team collectively committed to growing and producing the highest quality plant-based wellness products that empower bodies to heal and flourish all while making a positive impact on the environment.
Meet The Elder Farms Team
DAVID (DAVE) BUEHLER
Owner & Farmer
Dave is the rock of Elder Farms. He problem solves, teaches young people eco-friendly farming methods and is the man with the vision. He has an infectious laugh, is always ready to try something new and brings the energy of a man half his age. Dave is passionate about specialty farming and growing crops that promote people's health, and he enjoys educating others on the importance of knowing where their food comes from.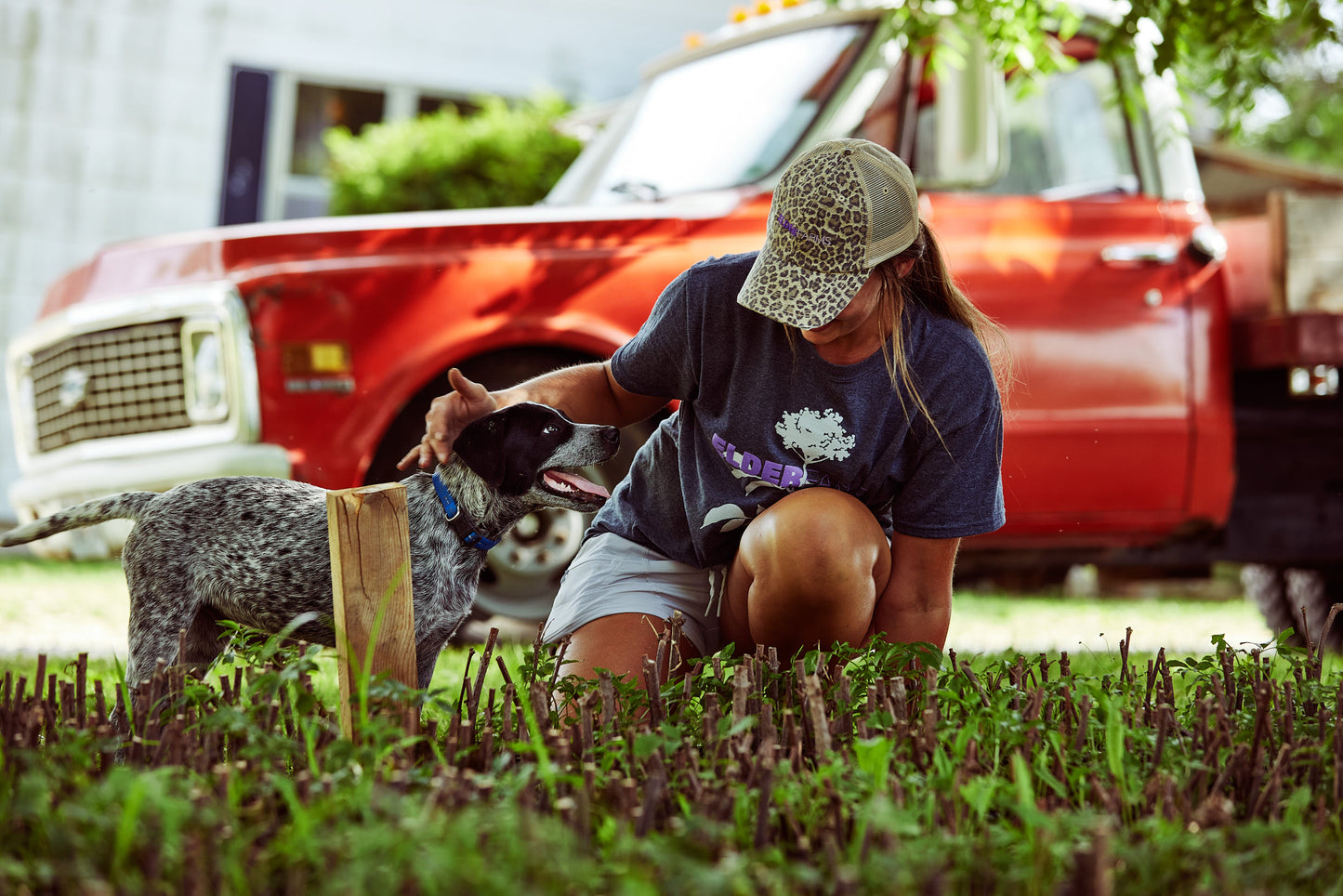 ELISABETH BORNTRAGER
Production Manager
Elisabeth is one hard-working gal. She's learned a thing or two about how eco-friendly farming methods of American elderberries improve the quality and efficacy of our elderberry products. Always smiling and ready to work, she's quick to help with all the necessary tasks around the farm like mowing, product manufacturing, cleaning buildings and so much more. Elizabeth loves to take country drives, spend time in the sunshine and listen to country music. In her free time, you might find her at a local rodeo, seeing live music or hanging out with her friends.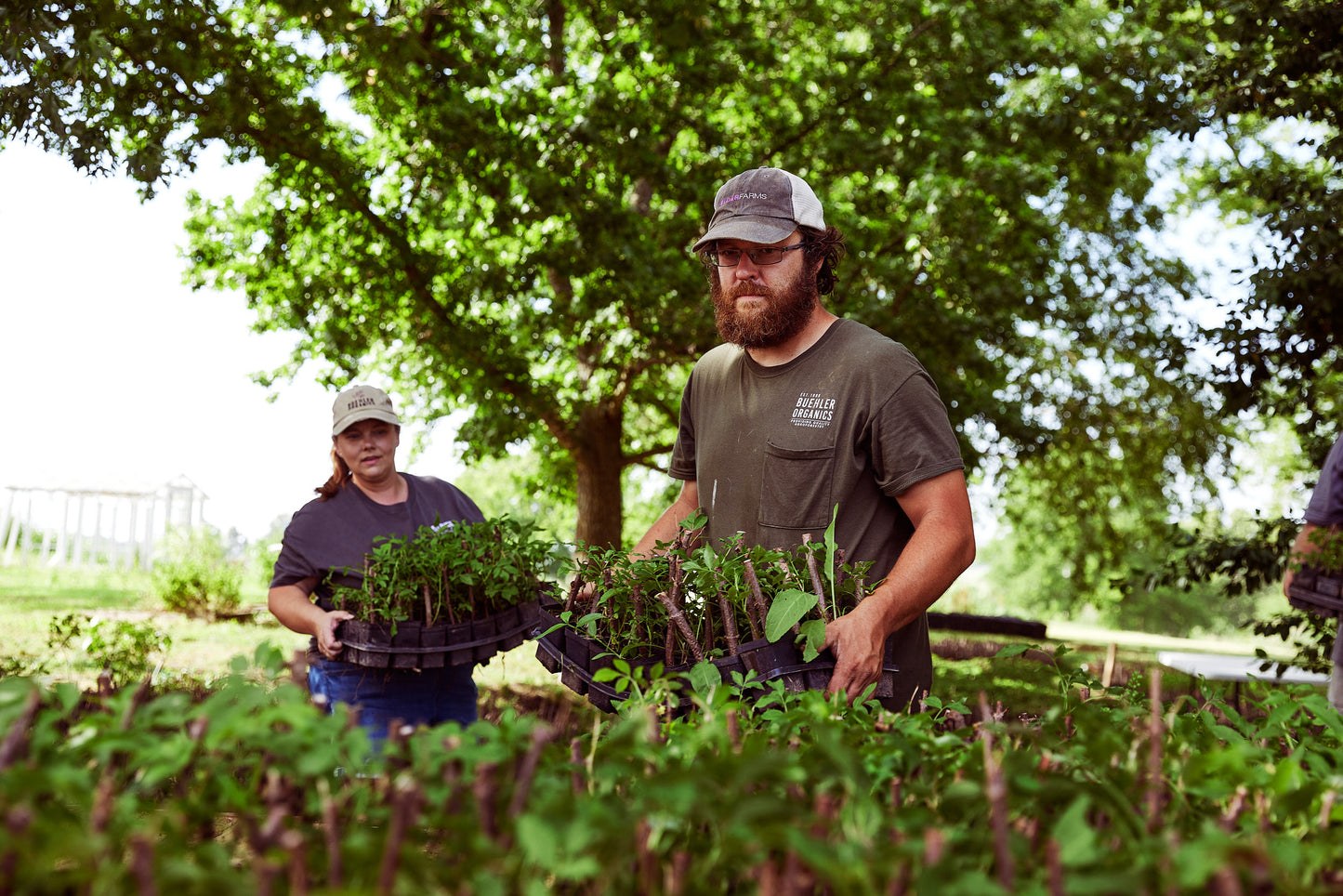 DAVID DUNCAN
Farm Hand
David is a huge asset to the Elder Farms team. He brings a wide range of skills and helps Dave around the farm with everything from planting American elderberry fields to carpentry and repairs to running the tractor, and anything in between. When he isn't farming, you might find him outdoors traveling or hiking, creating and playing beautiful music, making videography or spending quality time with the people he loves.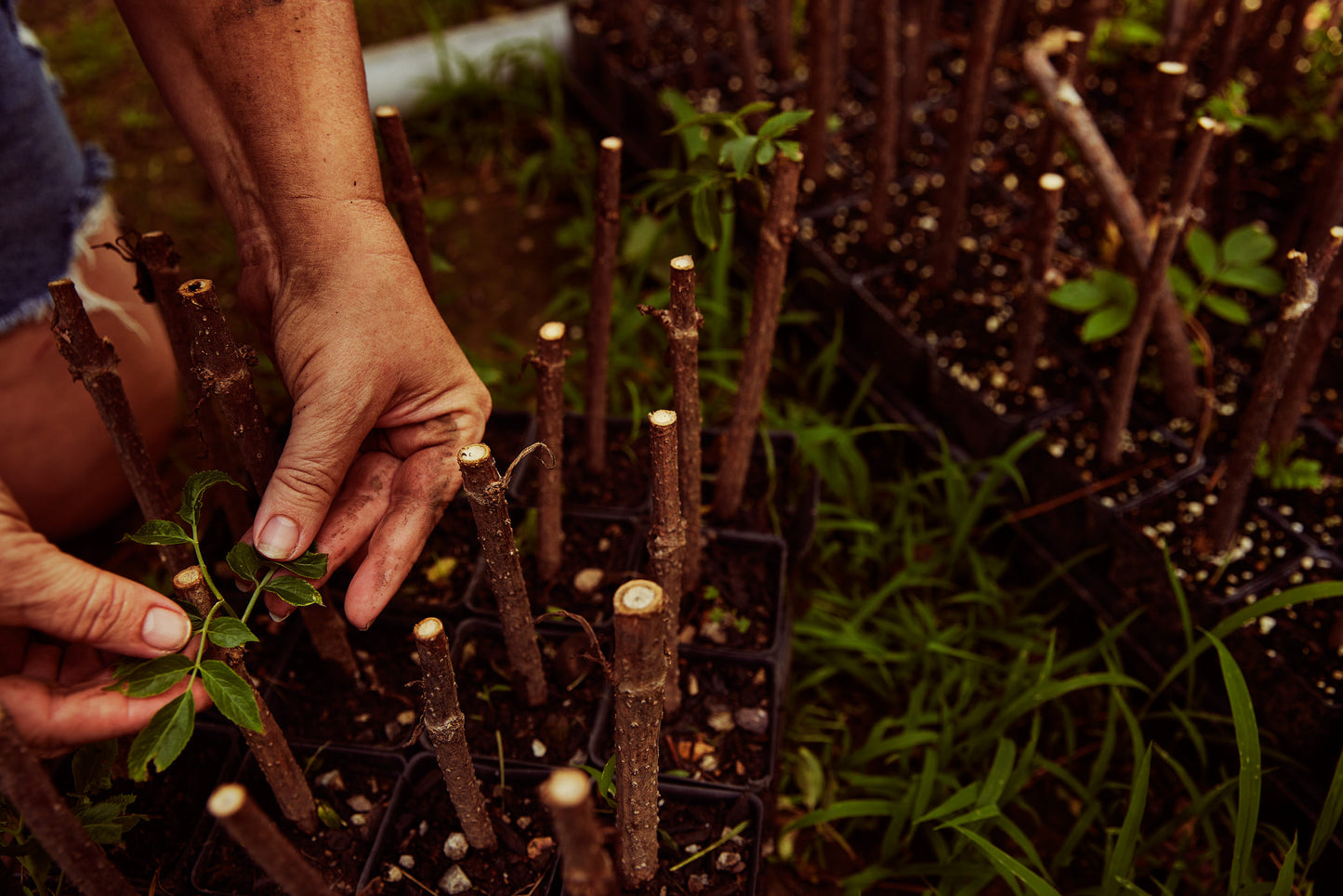 AIMEE HERNDON
Farm Hand & Production Assistant
Aimee is always happy to lend a helping hand. She performs a variety of tasks that change day-to-day and season-to-season like planting new elderberry fields or assisting with production. Her love for working outdoors, plants and holistic health brought her to the farm. Outside of work, she enjoys creating art, caring for her plants and animals, exploring the outdoors and seeing live music and dance.