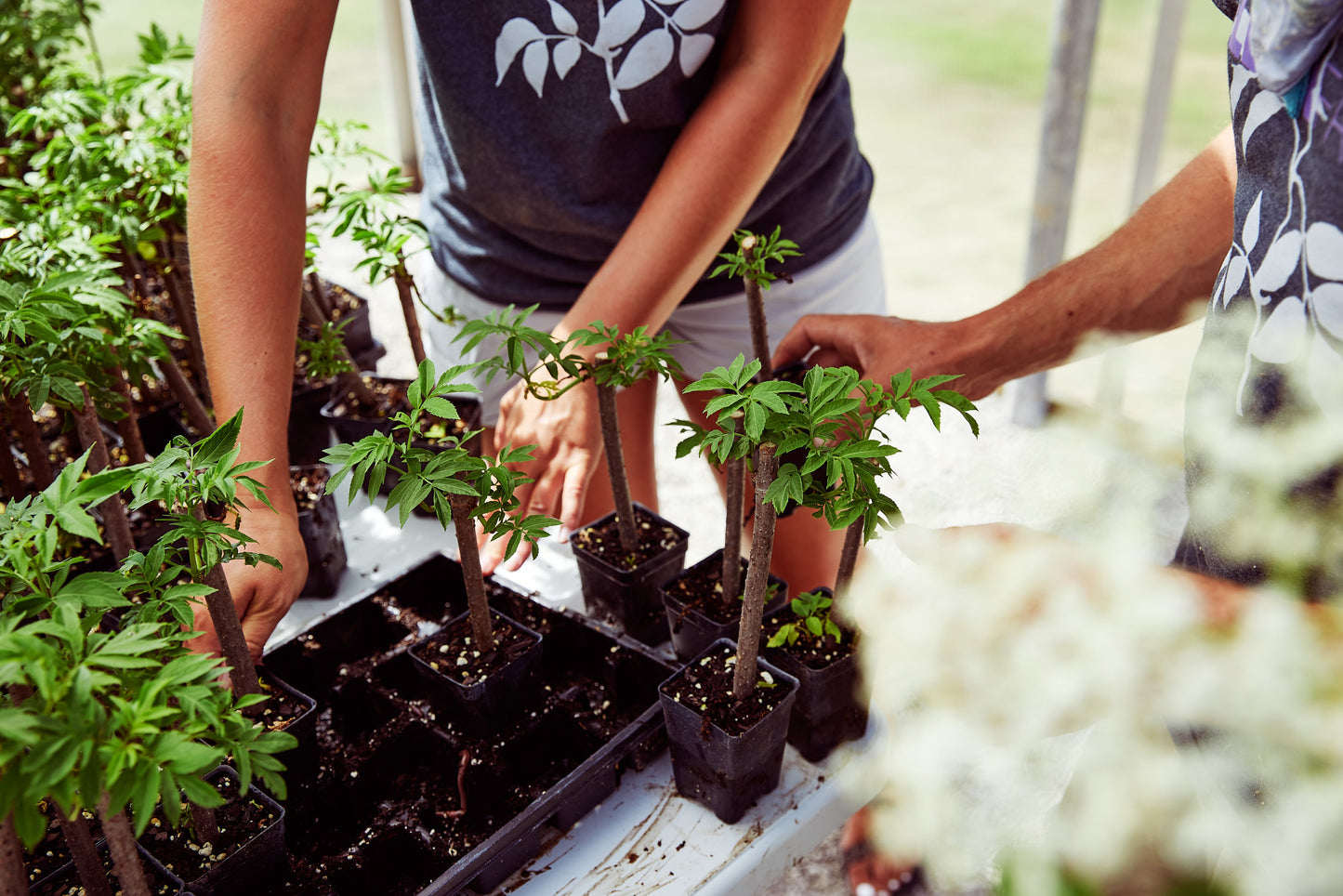 See the Science
Here's where the American elderberry versus European elderberry debate gets interesting. In looking at the anthocyanins in the Sambucus nigra (European) varieties compared to the Sambucus canadensis (American) varieties, this study posted on USDA.gov found the following:
Additional anthocyanins in the American elderberry weren't detectable in the European elderberry. But most importantly, the anthocyanins in the American elderberry varieties are acylated. Acylated anthocyanins are important to note when looking for elderberry products on store shelves because that means they are stable during the manufacturing process and won't break down easily. Unlike the European elderberry where anthocyanins are known to break down when heated or stored over periods of time and products are likely to lose their purple-black pigment. 
To be sure you're making the best choice, always check a product's label.
Nine times out of ten, you'll find the elderberry isn't being grown in North America. But when you shop with Elder Farms, we guarantee all our products are always made with 100% American-grown and American-owned organic elderberries.

Supporting local American elderberry is better in more ways than one!